---
layout: post
title: arangodb/linux下搭建,可以搭建集群模式。
categories: arangodb,linux
description: linux
keywords: arangodb, linux,kubernetes
发这个贴的原因,是因为 圈叉三角方块 ,圈叉三角方块 。
arangodb安装以及集群部署(集群采用kubernetes,Docker)
Arangodb
现在版本:3.1.23
:smile:
1. 安装部署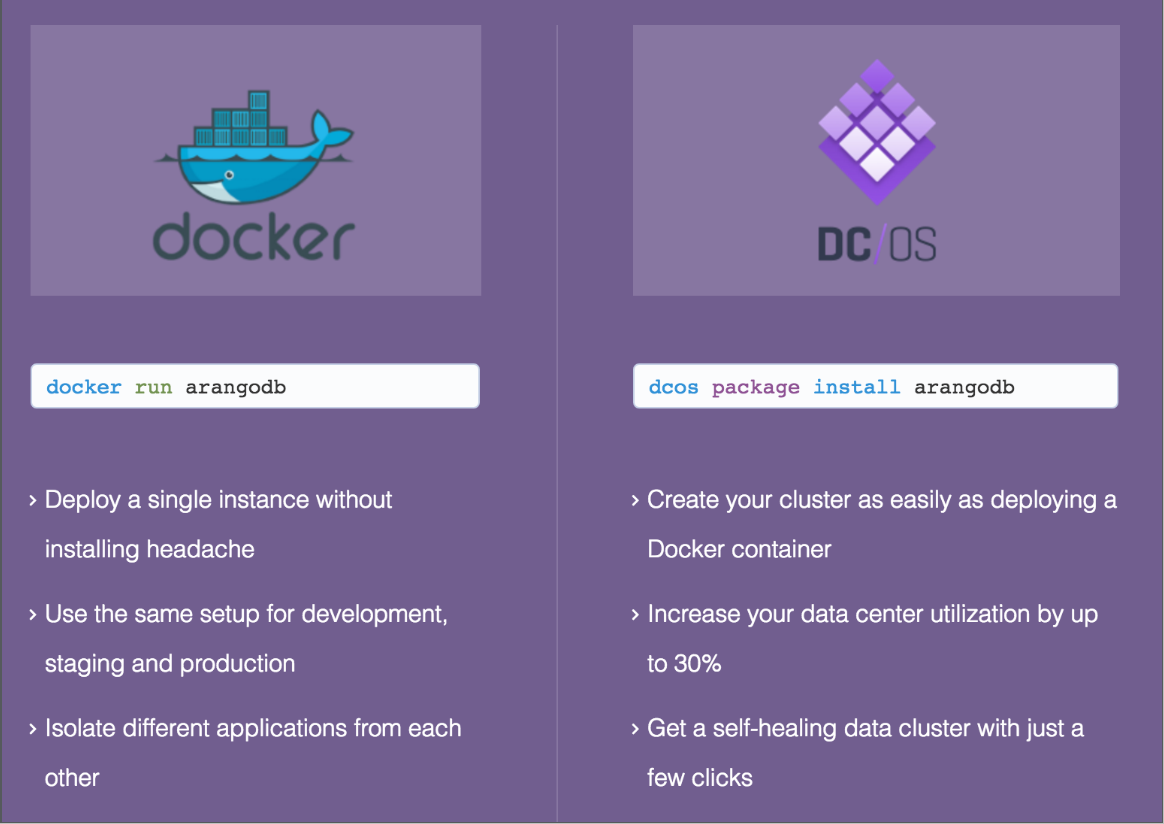 2.使用介绍 (Building your own ArangoDB image)
We are auto generating docker images via our build system so the Dockerfile is a template. To build your own ArangoDB image:
cp Dockerfile.templ Dockerfile  
  

Adjust @VERSION@ in the Dockerfile to the version of arangodb you want to have and issue:
docker build -t arangodb .  

This will create an image named arangodb.
Reference documentation
For user documentation please refer to our official docker hub documentation:
https://hub.docker.com/_/arangodb/
3.docker-compose mini 集群启动方式
各位稍等,稍后整理一并奉上。
大体思路,Docker-Compose 通过link进行docker容器的内部链接,来实现集群模式。

Over
留言: